Buy Bajaj Auto With A Target Of Rs 1520
Submitted by Sumeet Kak on Tue, 12/28/2010 - 18:41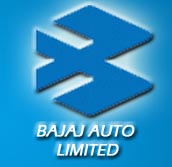 Technical analyst Jatinder Sharma has maintained 'buy' rating on Bajaj Auto Limited stock with a target of Rs 1520.
The analyst said that the stock can be purchased with a stop loss of Rs 1430.
Mr. Sharma said that the said target can be attained within a period of 2-3 trading sessions.
The stock of the company, on December 27, closed at Rs 1454.80 on the Bombay Stock Exchange (BSE).
The share price has seen a 52-week high of Rs 1664.50 and a low of Rs 830 on BSE.
Current EPS & P/E ratio stood at 81.86 and 17.88 respectively.
As per fresh reports, Bajaj Auto Ltd said that a conference of the company's directors will take place on January 19, 2011 in order to consider, the un-audited financial outcomes for the three month period ended December 31.
In addition, the results for the first nine months ending December 31, 2010 will be announced on the same day.
The company's total sales during the month of November stood at 299,231 units as against 276,759 units during the corresponding period of 2009.
Total exports of the company during the period under review dropped by 8% to 90,869 units as against 98,521 units in the same period of 2009.