Bulgarian president backs pipelines bypassing Ukraine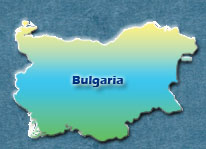 Moscow - Bulgarian President Georgi Parvanov meeting in Moscow with his Russian counterpart Dmitry Medvedev, on Thursday called for more urgency in building alternative pipeline routes to carry Russian gas to Europe bypassing Ukraine.
The former Soviet state, which is almost wholly dependent on Russian gas for heat, was severely hit by a dispute between Russia and Ukraine last month that severed its supplies of gas for nearly two weeks amid freezing temperatures.
"I am satisfied you have shown your readiness to discuss Bulgaria's place in the energy system, especially the need to build a wide pipeline network," Parvanov told Medvedev.
"There are no alternatives to energy diversification and Bulgaria will lend its support to the South Stream and Nabucco (pipeline projects)," he was quoted by news agency Interfax as saying.
Bulgaria is a key link in both competing pipeline projects. The European Union has promoted the Nabucco pipeline to cut out Russia as a middleman carrying gas from Central Asia to Europe.
But Moscow has moved swiftly to get states onboard another pipeline plan to pump Caspian Sea gas through southern Russia and under the Black Sea to Europe.
Analysts have said there may not be enough gas to fill two pipelines, not to mention the political will and gargantuan funds needed by the transit states for both projects.
Both presidents also discussed Moscow's proposal to set international mechanisms to prevent a repeat of the gas crisis.
Parvanov raised the issue of compensation for the crisis, which forced the shutdown of factories and state institutions.
The Russia-Ukrainian gas crisis disrupting gas deliveries to Europe in January was a body-blow to many European states to reconsider the urgency of diversifying its natural gas supplies and exploring energy alternatives.
One of these, nuclear power, has emerged as a popular alternative in Eastern European states.
Russia is currently helping Bulgaria build its Belene nuclear power plant in the north of the country, and the government has considered seeking EU approval to reopen plants as part of their accession agreements. (dpa)