Bulgarian Gambling Industry to be regulated by National Revenue Agency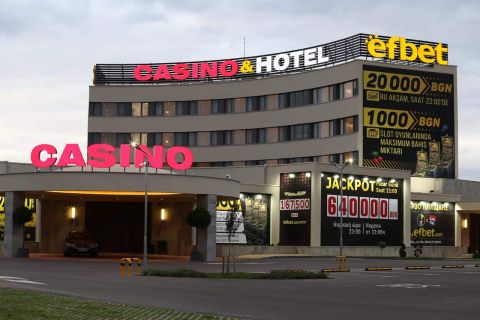 Following recent scandals that led to abolition of State Commission on Gambling, Bulgaria's National Revenue Agency tax bureau has been put in charge to regulate the country's fast-growing gambling industry.
According to local media reports, the Bulgarian government dissolved the State Commission on Gambling last Saturday following two big scandals that raised serious questions regarding the commission's efficacy in effectively and responsibly handling the nation's gambling industry.
Alexander Georgiev, the Chairman for the State Commission on Gambling, had to step down from the position in February this year after he was questioned as part of a probe that was launched over allegations that local gambling mogul Vasil Bozhkov owed more than $182 million in unpaid taxes. Bozhkov operates the Eurofootball sportsbetting business, the country's oldest sportsbook company that got its operating license suspended for three months in March after being slapped with the allegations.
The allegation linked with unpaid taxes surfaced just a few weeks after another Bozhkov-linked gambling enterprise called National Lottery AD's operating license was cancelled by the regulator. National Lottery, the operator behind the iGaming site 7777.bg, suffered even bigger embarrassment and was left on the verge of bankruptcy when its sportsbook technology provider Kambi Group consequently shelved its supply contract.
Reacting to these indignities, the Bulgarian government passed a measure to officially dissolve the State Commission on Gambling and put the National Revenue Agency in charge of the country's gambling industry. The National Revenue Agency is currently working under the leadership of Galya Dimitrova.
This Bill 054-01-51, which led to the abolition of the State Commission on Gambling, was reported designed by political party GERB's Alexander Ivanov, who has long been demanding a complete overhaul of the country's gambling landscape in order to make it more accountable and answerable.
Earlier, Valeri Simenov from the right-wing political party National Front for Salvation had successfully introduced a measure that handed all lottery game rights over to the state-owned Sports Totalisator. That measure consequently pushed numerous private lottery operators out of the market. It may be noted here that Simenov's National Front for Salvation political party is ruling Bulgaria in partnership with its Volya, IMRO and GERB allies. Now, the former Deputy Prime Minister is keen on closing most of the country's slot parlors and allowing only a few integrated casino resorts to operate along the international borders of the nation.