Blacksmith Electric to launch B4 and B4+ electric scooters by end of 2021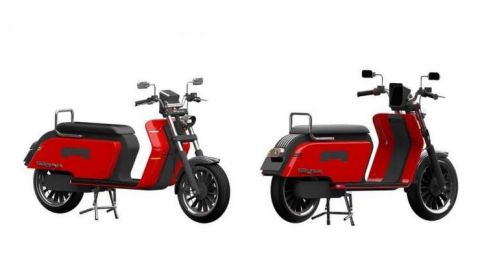 Blacksmith Electric, an electric scooter startup based in Chennai, India, has revealed plans for rollout of environment-friendly B4 and B4+ electric scooters by the end of 2021. The Indian startup originally planned to launch its electric scooters in 2020. But that could not happen because of the COVID-19 pandemic that forced almost all businesses to remain closed for months. But, now everything is running smoothly, allowing the startup to roll the B4 and B4+ electric scooters into customers' hands by the end of this year.
Blacksmith has already started taking pre-orders for the new B4 and its delivery version called the B4+. The company clarified that the advance deposits are refundable.
The B4 and B4+ feature unique designs, offering a more slab-sided look as compared with the startup's previously launched B2 electric scooters. The new EVs have clean, simple lines that denote function as well as style. It is certainly the retro simplicity and design of the new scooters that adds to their beauty.
Unlike the previously launched B2, the B4 electric scooter will be available in two different versions. The regular B4 has specifically designed for either a single rider or a rider with a pillion passenger or some kind of stuff the rider wants to take along.
On the other hand, the B4+ version features a cargo box. It has primarily been designed for delivery riders and couriers. In the back, it features a very spacious top box, which can be used for various purposes. It is impressively capacious, offering space for whatever a rider is carrying from point A and point B.
The new scooters come equipped with 5 KW AC motors that get power from swappable batteries, powerful enough to offer a range of up to 120 kilometers (roughly 74.6 miles). Top speed has been pegged at 120 km/h (or 74.6 mph). According to the company's claims, the swappable batteries can be fully recharged in just four hours. As the batteries are swappable, one can keep a spare charged battery and easily swap it for spent battery, and get on the road with a fresh pack of energy.
The list of other striking features include alloy wheels, LED lights with projector headlamps, adjustable rider & pillion backrests, a front and rear telescopic suspension. Pricing and other details are yet to be revealed.