Big Day for Indian Stocks; Nifty Touches 52-week high of 6006
Submitted by Shalini Kakkad on Wed, 01/02/2013 - 19:10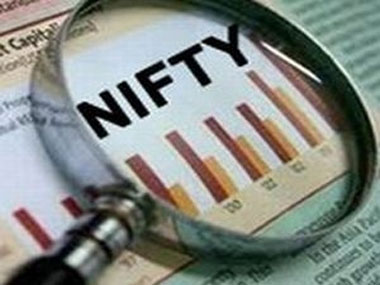 Indian Stock Markets witnessed decent gains on Wednesday as the market rally continued from previous day. NSE Nifty scaled 6000 points level after long time and touched 52-week high of 6006 in intraday trade. At closing bell, NSE Nifty was up by 42 points at 5994 and BSE Sensex was inching towards 20k mark with gain of 125 points.
Indian markets entered year 2013 on positive note as investor sentiment was strong after US fiscal cliff was averted and stock markets across the globe jumped.
European markets were trading with very high gains. DAX, FTSE and CAC were nearly 2 per cent higher. Asian markets also closed positive with Hang Seng index gaining 655 points.
USD lost further ground at USD-INR was trading at 54.43. Euro was trading flat at 72.18.
Among major gainers in today's session were Bajaj Auto, Jaiprakash Associates, BPCL, IDFC, Maruti Suzuki. Indian automobile majors announced lower sales numbers during December 2012 as economic worries continued to dampen sales. M&M and Honda managed to register gain in volumes. Other car and two-wheeler manufacturers registered decline in sales.
Ranbaxy Labs, SBI, Kotak Mahindra, Axis Bank, PNB, ICICI Bank, Jindal Steel, GAIL and Siemens were trading positive. Indian markets are expected to remain positive till budget in February 2013.
Technology Sector