BHP results, Federal Reserve comments improves miners sentiment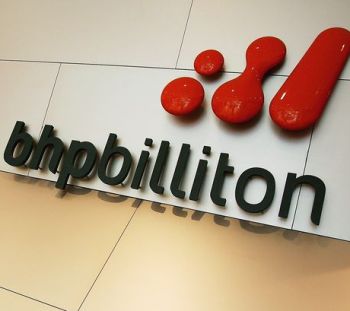 A strong result posted by mining giant BHP Billiton as well as assurances from the US Federal Reserve that the stimulus will only be withdrawn if the economy is strong enough to sustain growth, boosted confidence in the mining sector in the country.
US Federal Reserve Chairman Ben Bernanke said that the central bank will not start rolling back its stimulus package if the economic situation worsens this year. The Federal Reserve officials are trying to calm the situation by convincing investors that the Federal Reserve will not suddenly withdraw stimulus package that has helped the US economy survive the financial crisis by keeping the borrowing costs low.
The reserve will continue to provide stimulus to support the recovery of the economy but has indicated that it will begin a gradual roll back. Financial markets had recently fallen on concerns that the Federal Reserve might start rolling back its $85 billion a month bond-buying programme within this year. The remarks by Bernanke that highly accommodative monetary policy will be needed to boost the economy in the near future, convinced investors to reconsider the risk position of an early roll back of the Fed's programme.
BHP Billiton shares increased 2 per cent or 36p to 1,868p after the company recorded a record annual iron ore production.