Bharti Airtel offers another Six-Year Contract to IBM's unit
Submitted by Darpana Kutty on Tue, 10/21/2008 - 10:40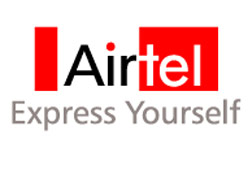 Bharti Airtel, India's biggest mobile phone company by customers,, has announced a strategic outsourcing agreement with IBM to further enhance its customer service experience for its top end Platinum customers through process and technology innovation.
Under the six-year contract, IBM's managed business services unit IBM Daksh will provide voice and back-office services including customer service, collections, and customer retention from its centers.
IBM Daksh expects to have over 700 employees in the first year focused on providing services in over 11 languages to elite Airtel customers across the country.
According to an estimate, platinum users account for about 15-20% of Bharti's subscriber base of 80 million.
Earlier this year, IBM had secured a $150 million and yet another six-year contract from Bharti Airtel to provide IT infrastructure for broadband, media, IPTV, and DTH services.