Banking group SEB operating profit drops, joins guarantee programme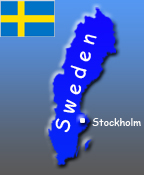 Stockholm - Swedish banking group SEB on Friday reported a 25 per cent drop in operating profits for first-quarter 2009 and said it would join a voluntary guarantee programme for banks set up by the Swedish government.
Operating profits declined year-on-year to 1.8 billion kronor (215 million dollars), while net profits dropped 44 per cent to 1 billion kronor.
The group, which also has operations in the neighbouring Baltic states and Germany, said its net credit losses were 2.3 billion kronor, mainly over provisions in the Baltic countries.
The bank, one of four major groups in Sweden, was to become the second to join the government's voluntary guarantee programme. Rival Swedbank, which also has operations in the Baltic region, signed on last year.
SEB chief executive Annika Falkengren said the move would align the bank with "most of its international competitors" and contribute to the "overall stability of the Swedish financial system."
Total operating income in the quarter increased 30 per cent year-on-year to 11.4 billion kronor, SEB said in its report.
"The severe economic downturn, particularly in the Baltic countries, calls for continued cautious and proactive portfolio management," Falkengren said in comment.
The Baltic region accounted for some 13 per cent of the bank's lending.
In Ukraine, SEB was to put its expansion plans on hold over the country's financial crisis and posted a 594 million kronor write-down.
SEB has earlier secured funding from main shareholders for a 15-billion-kronor rights issue.
The group has some 5 million private customers and 400,000 corporate customers. (dpa)