Bank of Rajasthan signs 'Partnership Deal' with DBS Cholamandalam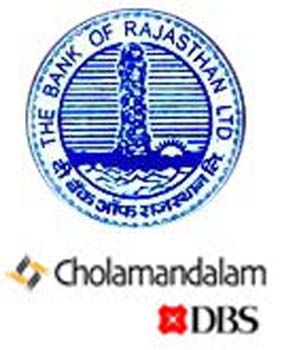 Bank of Rajasthan, one of the oldest, fastest growing, technology driven and customer friendly private sector bank, has informed that it has tied up an alliance with DBS Cholamandalam Asset Management Ltd, to qualitatively enhance its reach in the category of mutual fund investors across the country.
According to a senior official, the tie-up is intended to fulfill the investment needs of Bank of Rajasthan customers, by helping them to reach their financial goals.
Through latest alliance, the Bank of Rajasthan customer will now get benefited from the investment solutions brought by DBS Chola Mutual Fund across debt and equity category.
Presently, Bank of Rajasthan has 463 branches across the country and its customers have access to 15,000 ATMs.  
DBS Cholamandalam Asset Management Limited (DCAM) is the asset management company and the investment manager of DBS Chola Mutual Fund, which offers mutual funds to retail, high networth and institutional investors.
DBS Chola MF currently manages funds in excess of Rs 1,023-crore across 20 schemes and has an investor-base of nearly 1.2-lakh.