Average Flat Size Reduces in Under 40 Lakh Segment: Indian Real Estate Analysis by ANAROCK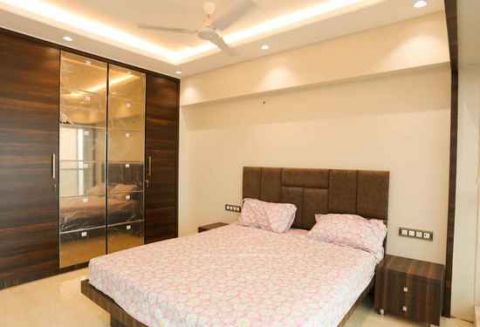 In the affordable housing segment with prices under Rs 40 lakh, the average flat size has reduced nearly 27 percent in the last five years. Among the major factors contributing to the escalating 'claustrophobia effect' of shrinking apartment sizes, demand for affordable homes in metros tops the list. Also, buyers are increasingly looking to avail the government's credit subsidy benefits for affordable housing. These require a home to be priced

Seen in that light, the reduction in sizes – particularly in the affordable segment - helps buyers to avail of the subsidies. Moreover, buying an affordable home also comes with GST benefits. The GST for affordable housing is 1% as against 5% for mid-segment homes.

In short, buyers get reduced costs and added benefits, but lose out on space. Developers get to attract more buyers, but many have had to shed their cherished 'luxury' market categorization and stoop to conquer.

Segment-wise Break-up

On further analysis, it emerges that affordable homes priced

Affordable homes priced Mid-segment apartments priced from INR 40 lakhs to INR 80 lakhs saw sizes reduce by 17% - to 950 sq. ft. in 2019 from the previous 1,150 sq. ft. in 2014
Premium homes priced between INR 80 lakhs to INR 1.25 Cr saw a 21% reduction in sizes – from 1,450 sq. ft. in 2014 to around 1,140 sq. ft. in 2019.
Luxury homes priced INR 1.5 Cr to INR 2.5 Cr saw an 18% reduction in average property sizes - from 1,640 sq. ft to 1,350 sq. ft.
Ultra-luxury homes priced >INR 2.5 Cr saw the least impact of external headwinds and continued to offer large-sized units. The segment saw a mere 8% decline in average property sizes over the last five years – from 2,400 sq. ft. in 2014 to around 2,200 sq. ft. in 2019.

Affordable Housing: City-wise Dynamics

Bangalore has seen maximum reduction in average affordable property sizes. In 2014, the average size of an affordable unit was around 1,070 sq. ft. area - this fell sharply to around 710 sq. ft. in 2019. Though the 'Garden City' has high demand for mid-segment properties, affordable homes are also attracting contemporary homebuyers.
Pune, India's other IT hub, has seen the least reduction in sizes of affordable units (20%) in the last five years. This coincides with the fact that within the city, affordable homes have maximum demand and builders are wary of tampering with sizes. Of the total 22,830 units sold in Pune in H1 2019, nearly 47% belonged to the affordable category alone. The current average size of units in affordable homes is around 565 sq. ft. – slightly more than the national average of 540 sq. ft.
MMR, with a current average size of 425 sq. ft., saw a 33% reduction in affordable housing sizes since 2014, followed by Chennai with 30% during this period. Sizes reduced from 900 sq. ft. in 2014 to 630 sq. ft. in 2019.
Hyderabad has the maximum average size in the affordable category among top 7 cities with 810 sq. ft.. Average unit sizes have reduced by 26% since 2014, followed by Kolkata with 24% at 705 sq. ft. currently.
NCR saw affordable housing sizes reduce to 650 sq. ft. from 890 sq. ft. in 2014.