Ashwani Gujral: SELL Axis Bank, Vedanta, Tata Steel; BUY Sun Pharma and HUL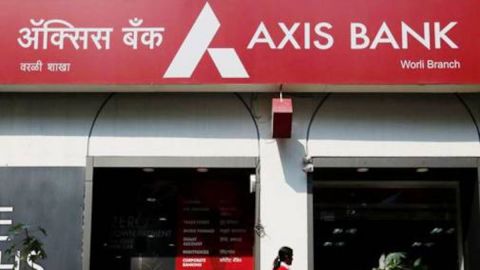 Market expert Ashwani Gujral has given two BUY calls for today's trading session and three sell calls. As Indian markets were closed on Friday and the US markets declined, we can expect a lower opening for Indian markets today. Asian markets were trading low and BSE Sensex could open nearly 700-800 points lower.
Ashwani Gujral suggests SELL for private banking counter Axis Bank with a stop loss of Rs 452, target at Rs 430. Axis Bank has been on analysts' radar for the last few trading sessions. Another stock getting a lot of attention is IndusInd Bank.
Gujral also suggests SELL Call for Vedanta with a stop loss of Rs 94, target at Rs 82. Gujral also suggests traders to initiate a SELL trade in Tata Steel with a stop loss of Rs 304, target at Rs 288.
Traders should keep strict stop loss for all the trades. Markets are highly volatile and Stop Loss is an effective way of minimizing loss in case the trades don't go as per recommendation.
Gujral suggests Buy for FMCG counter Hindustan Unilever. Traders can BUY HUL a stop loss of Rs 2,170, target at Rs 2,250.
Pharmaceutical companies are strong during COVID-19 pandemic. Majority of pharmaceutical stocks have recovered from their recent lows and some counters have even touched 52-week high in the recent trading sessions. Gujral suggests Buy for Sun Pharma with a stop loss of Rs 458, target at Rs 480.
TopNews will review the performance of these calls at the end of the day.