Ashok Leyland to launch 'Jan Bus' in Kolkata this week: MD
Submitted by Karan Jakhad on Sun, 07/27/2014 - 15:43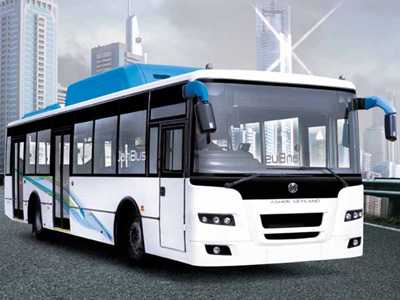 Chennai: Commercial vehicle maker Ashok Leyland has lined up a number of new launches this fiscal which include the formal launch of 'Jan Bus' in Kolkata on July 30, a top official said.
"There are many products. A whole slew of launches. We have variants of Bus, lot more of Captain. Jan Bus is being launched on 30th (July) in Kolkata, first time, a national launch in collaboration with the government. We are very happy about that..." Ashok Leyland, Managing Director, Vinod K Dasari told reporters.
Noting that the company has been going on with its upgradation of products, he said, the company was also looking at launching variants of its small commercial vehicle Dost, PARTNER 4 Tyre, Neptune engine.
Asked if the company has introduced "Neptune" engine developed by Ashok Leyland, he said, "We are still doing extensive trials. We have given to 50 customers and they have seen exceptionally good results. In fact, we have launched in power-gen and marine segments already. We will be launching it in truck segment in next four months."
On sales of small commercial vehicle Dost, he said it had taken a big hit. "We just relaunched "Dost" as another variant. It has got independent suspension but also with a rigid front suspension. We are launching PARTNER with four tyres." ---- PTI