Ashok Leyland expects new CV 'Boss' to arrest decline in sales
Submitted by Devang Murthy on Thu, 10/17/2013 - 22:19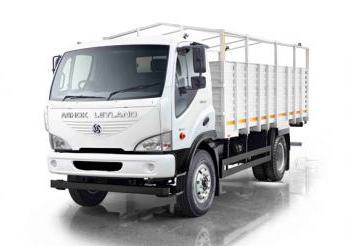 Heavy vehicle maker Ashok Leyland hopes that its newly launched intermediate commercial vehicle `Boss' would help the company arrest the sharp decline in its overall sales and expand its market share in the South as well as West.
The Hinduja Group flagship firm launched took wraps off the Boss in Chennai, India, on Wednesday. Meant to haul loads of 9-13 tones, the Boss, according to the company's claims, is a blend of strength, ruggedness and the comfort of a car.
Managing Director Vinod K. Dasari, of Ashok Leyland, said, "We believe given its first of its kind features and ongoing festival season coupled with good monsoon, Boss will help us partly tide over the month after month declining sales."
He added that the company had already started exporting the new commercial vehicle to countries like Nepal and Sri Lanka.
In the April-September period of this year, Ashok Leyland's sales slipped 22 per cent year-on-year to 44,841 units.
The Boss is in fact an adaptation of the Avia with an improved chassis and cabin. It is available in two variants, viz. LE and LX. The first variant is powered by a 120HP H-Series engine and 6-speed gearbox, while the later has a 130HP common rail engine accompanied by automated manual transmission and in-built air conditioning.
Both variants of Boss start at an upward of Rs 10 lakhs and come with 3-year warranty plus 2-year additional warranty on the drive train.
Technology Sector