Apple's growth in phones and tablets to test Intel's next CEO
Submitted by Mitra Pathak on Tue, 11/20/2012 - 17:47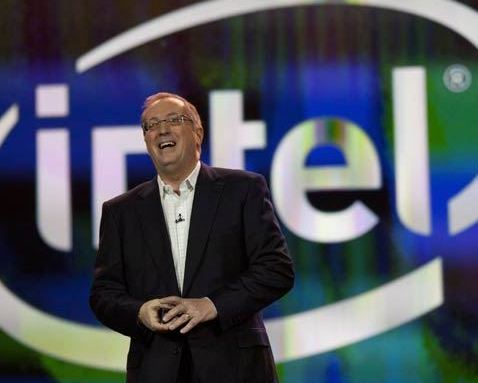 The stupendous success which Apple has witnessed with its iPhone and iPad will apparently be quite an issue for the next Intel CEO, who will take over the reins at the chip giant after the company's current CEO Paul Otellini retires in May 2013.
Despite the fact that Apple is one Intel's leading customers, with all the Mac computers being based on Intel chips, the company's recent growth has largely been in the smartphone and tablet arena --- a situation which will have the next Intel CEO facing the prospect of Apple styling chips for its own specific requirements.
With Apple's shipments of the iPhone and iPad on the rise, the company will have more R&D and more finances paving the way for Apple's internal chip development; with the result that Intel may get increasingly marginalized if Apple starts designing its own so-called custom silicon to suit its needs.
The biggest challenge, thus, before the next Intel CEO would be to take over the headship of the company at a time when there still is a lot of unfinished business in the hugely-mobile consumer technology arena.
Pointing out that Otellini was "slow to push their mobile business aggressively, the area with the greatest growth potential," analyst Tin Bajarin - a PCMag contributor - said that Otellini's successor "will have to navigate Intel through a major change in PC's and must drive their products to more mobile device wins if Intel is to stay a strong player in semiconductors."