ADB cuts growth forecast for developing Asia
Submitted by Keshav Seth on Thu, 10/03/2013 - 23:06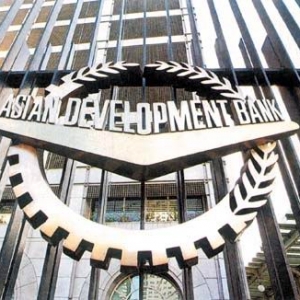 Asian Development Bank (ADB) on Wednesday slashed its growth forecast for the Asian economy, excluding Japan, citing concerns over more moderate economic activity in China and India and effects of quantitative-easing nervousness.
The Manila-based bank said developing Asia would likely grow at a rate of 6 per cent in 2013 and 6.2 per cent in 2014. In its previous report in July, the bank had predicted growth of 6.3 per cent for this year and 6.4 per cent for next year.
ADB noted that investors are concerned over U. S. Federal Reserve's potential move about quantitative-easing, which was launched in wake of global economic recession to support the world's biggest economy. Concerns about the potential roll back of the stimulus program have been affecting Asian markets, particularly China and India.
Changyong Rhee, chief economist at ADB, said, "Asia and the Pacific 2013 growth will come in below earlier projections due to more moderate activity in the region's two largest economies and effects of quantitative-easing nervousness."
China is expected to grow an annual rate of 7.6 per cent in 2013, while India, the third largest Asian economy, will likely grow just 4.7 per cent during the current financial year.
The MSCI Asia Pacific Index of Asian stocks could gain just 7 per cent so far this year, lagging far behind the Standard & Poor's 500 Index's 19 per cent gain.