Yes Bank Starts Moving Higher as Crisil Upgrades Ratings for Deposits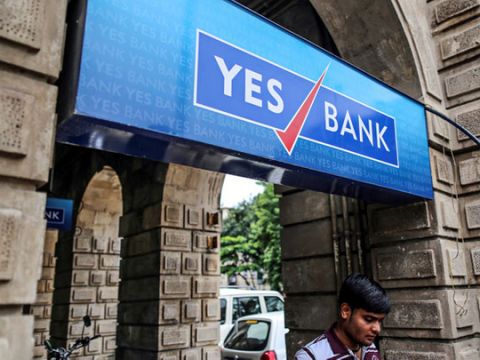 Private sector lender Yes Bank has been in the news since the start of this year due to major trouble caused by bad lending practices and other issues at management level. However, as SBI took over control of Yes Bank after RBI intervention, the financial status of Yes Bank has considerably improved in the recent weeks. Rating agency CRISIL has upgraded long term deposits rating for Yes Bank certificates of deposit to A2+ from A2. The liquidity coverage ratio of Yes Bank has improved in the recent months.
The deposits at Yes Bank has improved to Rs 1.17 trillion as on June 30 compared to Rs 1.05 trillion for quarter ending March 31, 2020. Yes Bank chief has said that the main goal of the management is to build trust of depositors and to clean up the balance sheet of the private sector lender.
Before the troubles started showing up in media about Yes Bank's financial condition, it was among leading private sector banks in India. As the troubles continued, the stock declined massively, eroding investor wealth.
However, investors with high risk profile can consider buying YES Bank once there is more clarity about its improved financials. The stock is high risk and any investment should be made considering all the risks involved with investments in this counter.
After FPO, the stock declined from Rs 28 to Rs 12 but has moved slightly higher in the recent trading sessions. While the trading volume in Yes Bank is massive, the stock has witnessed frequent high and low circuits due to news flow related to its financials.