Yes Bank faces nearly 12 percent decline in three sessions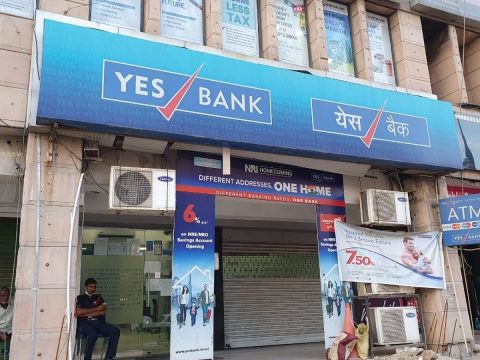 Yes Bank stock started hitting upper circuits last week but during the last three trading session, the stock price of private sector lender has started declining. As Yes Bank stock is under 5% percent circuit filter and the stock is trading near Rs 15, it hits circuit filter with gain or loss of less than INR 1. Still, Yes Bank is among the top traded stocks on both NSE and BSE.
The financial position of Yes Bank is much better compared to what it was facing in March 2020. And, as the bank has raised funds, the stock price would also start moving higher. Yes Bank CEO Prashant Kumar has repeatedly informed investors that the management will bring in stability and clean the books of the private lender. Yes Bank has managed to keep trust of depositors and current account owners.
As per a recently published Bloomberg report, "Since starting as CEO, Kumar, 59, has made restoring the faith of Yes Bank's depositors a priority. The bank suffered an outflow of Rs 1.04 lakh crore ($13.9 billion) in the six months through March, about half its total deposits." The outflow would lead to pain on the earnings front but Yes Bank's stock has declined much more compared to the business the private lender faces. Kumar added that his team aims to increase deposits to Rs 2 lakh crore by March 2021.
The task is difficult but if Kumar can retain trust of depositors, the stock price of Yes Bank will surely bounce back. The bank has a long way to go and currently, it can be considered as a high risk investment with high reward option. The stock valuation will depend on the performance of management team and their ability to reach the targets they have set.
In its annual statement, Yes Bank informed that it has repaid Rs 35,000 crore to the RBI out of the total special liquidity facility (SLF) of Rs 50,000 crore drawn for interim support.