Venezuela scraps plan to embalm Chavez
Submitted by Hardeep Sidhu on Sun, 03/17/2013 - 12:39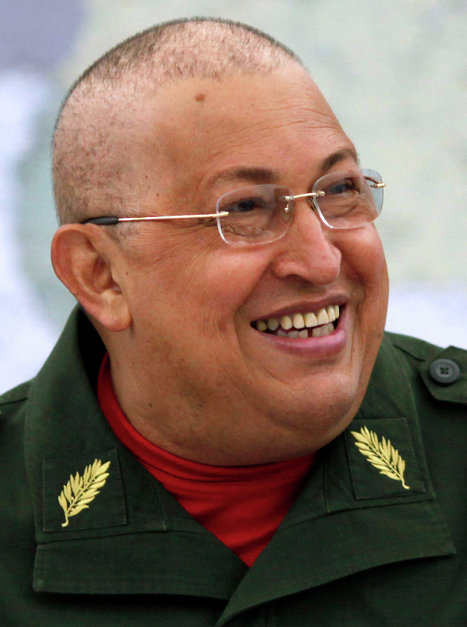 Caracas, March 17 : The Venezuelan government has decided not to embalm the body of late president Hugo Chavez, Communications Minister Ernesto Villegas said.
Chavez, who ruled Venezuela for 14 years, died March 5 at the age of 58 after a two-year-long fight with cancer.
Venezuelan authorities announced the possibility of his embalming two days after his death.
"We have ruled out the idea of embalming the body of Comandante Chavez after a Russian medical commission report, although many Venezuelans had hoped for this option," Villegas wrote on his Twitter blog.
According to the minister, the Russian experts said Chavez's body would have to be sent to Russia for seven to eight months to be properly embalmed.
Thousands of Venezuelans Friday escorted a black hearse carrying a casket with Chavez's body on a 12-km trip from the Military Academy to the Military Museum in Caracas.
The casket was placed in a marble sarcophagus in the central hall of the museum. Access to the sarcophagus was opened Saturday for those who want to pay tribute to the late Venezuelan president.
Venezuela will hold snap presidential elections April 14.
Miranda state governor Henrique Capriles, who lost to Chavez by a narrow margin in last year's elections, will contest acting president Nicolas Maduro, whom Chavez named his successor before undergoing surgery in December. (IANS)