US takes majority stake in GM's former financing arm GMAC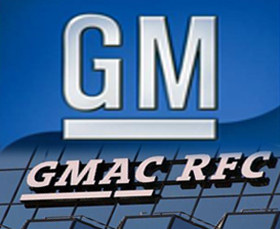 Washington, Dec 31 - The US government will loan another $3.8 billion to car financier GMAC, a former subsidiary of General Motors, and will take a controlling stake of 56 percent, the Treasury Department said Wednesday.
The Treasury had already loaned GMAC $12.5 billion and taken a 35-percent-stake in December 2008 to help save the ailing company from bankruptcy. GMAC has been one of the firms worst hit by the financial crisis and slump in car sales.
GMAC has struggled to raise money from private investors and revive lending to consumers, but the new loan is less than the $5.6 billion the Treasury predicted GMAC would still need in May.
The Treasury said the bankruptcies earlier this year of carmakers GM and Chrysler, which are also largely owned by the government, had hurt GMAC less than expected.
The new stake allows President Barack Obama's administration to appoint two new directors to GMAC's board, the Treasury said. That would make four of the firm's nine directors government appointees. (dpa)