U.S. starts $2.5 billion funding program to expand EV charging infrastructure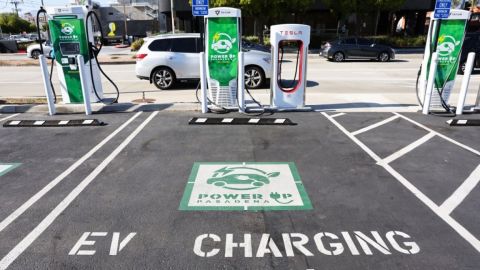 The US government has officially started accepting applications for a $2.5 billion funding program that has specifically been designed to expand EV charging and alternative fueling infrastructure in the nation's urban and rural communities.
Application window for the Charging & Fueling Infrastructure (CFI) program, which was created by the Bipartisan Infrastructure Law in 2021, was opened on 14th of March. The program offers $2.5 billion over a period of five years to eligible applicants, including tribes, local agencies, cities and states.
In the first round (from fiscal years 2022 and 2023), the program will make up to $700 million funding available to selected parties to strategically install EV chargers and alternative fueling options like hydrogen, propane or natural gas in publicly accessible locations in urban as well as rural areas, which will include long designated Alternative Fuel Corridors (AFCs).
In simple words, the EV chargers and alternative fueling infrastructure will be deployed along highways, interstates and major roadways in addition to downtown areas and neighborhoods, especially in locations that have remained underserved till now.
The government has divided grant funding into two main categories. The first category will provide $1.25 billion for EV charging and alternative fueling infrastructure built along public roads or other publicly accessible locations, while the second category will provide $1.25 billion for projects along selected alternative fuel corridors. Application window for both categories will close on 30th of May.
U.S. Secretary of Energy Jennifer M. Granholm praised the program, saying that deploying EV chargers in traditionally underserved areas will help a lot in mass adoption of environment-friendly zero-emission vehicles as it will ensure equitable and widespread adoption of EVs.
In the recently published statement, Granholm stated, "Extending EV charging infrastructure into traditionally underserved areas will ensure that equitable and widespread EV adoption takes hold. Ensuring that charging stations are more visible and accessible in our communities addresses the concerns many American drivers have when considering making the switch to electric."
Built on an additional $5 billion funding provided to states through the National Electric Vehicle Infrastructure (NEVI) Formula Program, the CFI Discretionary Grant Program aims to fill in EV charging gaps to achieve the Biden Administration's vision of a cross-country road trip compatible with EVs. The Biden Administration has set an ambitious goal to create a nationwide network of 500,000 publicly-accessible EV charging stations.