US to overhaul school lunch program
Submitted by Piyush Diwan on Thu, 01/26/2012 - 20:20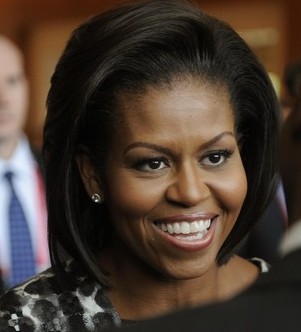 US's first lady Michelle Obama and Agriculture Secretary Tom Vilsack have announced an overhaul to the country's the school lunch program, following the 2010 Healthy, Hunger-Free Kids Act.
The overhaul, which will be the first major nutritional change in more than 15 years, would result in meals with less sodium, more whole grains and a wider selection of fruits and vegetables.
Mrs. Obama and Mr. Vilsack announced the new guidelines for the program during a visit with elementary students on Wednesday. She said that students are likely to learn faster if they do not have growling stomachs at schools.
"As parents, we try to prepare decent meals, limit how much junk food our kids eat, and ensure they have a reasonably balanced diet. And when we're putting in all that effort the last thing we want is for our hard work to be undone each day in the school cafeteria," Mrs. Obama said.
Under the new rules, pizza will remain on the menus but will have healthier ingredients. The whole meals will have a limit on calories and most trans fats will be banned. Milk used will have to be low in fat and only nonfat flavored milk will be permitted.
Mrs. Obama and Mr. Vilsack, who were accompanied by celebrity chef Rachael Ray, went through the line and ate turkey tacos with brown rice, black bean and corn salad and fruit with students at the Parklawn Elementary school.
Technology Sector