US admits letting Al-Qaeda slip off the noose in 2001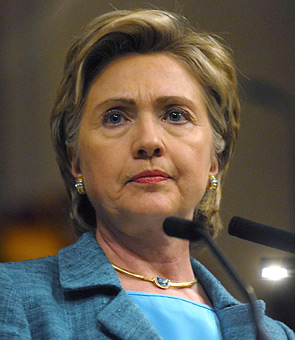 Washington, Nov. 4 : The United States, for the first time, has admitted that Al-Qaeda slipped from its hands in 2001 and then sneaked into neighbouring Pakistan.
In an interview with Fox News, US Secretary of State Hillary Clinton said US had two close chances of rooting out Al-Qaeda from Afghanistan in 2001 and 2002, but the outlawed group somehow slipped out of its hands on both the occasions.
"Clearly, Al Qaeda left Afghanistan. And we let them out. We should have taken them out when we had the chance back in 2001 and 2002. And they escaped into Pakistan. If we had done a better job in Afghanistan and captured the people who had attacked us or killed them, we would be in a different position," Clinton said.
Commenting on the ongoing Pakistan Army's all out offensive in South Waziristan, the Taliban's stronghold, Clinton underlined that while the military operation has served a serious blow to the extremists, the military should aim at busting the 'syndicate of terror' that exists in the region.
"Remember that there is a terrorist syndicate headed by Al Qaeda. You can't just say your job is done because you've cleared out Swat and South Waziristan, until we truly root out what is, in my view, the source of the syndicate and a lot of the problems facing Pakistan, Afghanistan and the rest of us," Clinton said.
She said it was important to root out the nexus of terrorism in Pakistan in order to establish peace in the region including Afghanistan.
"The stronger their efforts to root out terrorists in their own country, the better the situation will be in Afghanistan," Clinton said. (ANI)