UN rights council to hold special session on financial crisis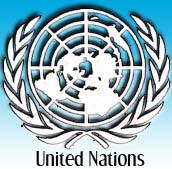 Geneva - The United Nations' Human Rights Council announced Friday will hold a special session next week to address the financial crisis.
Martin Ihoeghian Uhomoibhi, the Nigerian ambassador to the UN in Geneva and the president of the HRC, said the special session would focus on the protection of human rights in difficult economic times, particularly defending the most vulnerable.
"The global financial crisis will have implications for the most vulnerable in our societies, as far as human rights are concerned," Uhomoibhi said. "We need to focus our attention on how to ameliorate their situation."
He added that a positive session would mean, in part, a productive debate on how states can be "more resourceful in meeting the needs of the poorest of the poor."
This would be the HRC's second thematic special session, the first taking place last year on the food crisis.
The session was called for by Brazil and Egypt on behalf of the African Group at the UN. (dpa)