UN inquiry into Bhutto assassination extended until March 31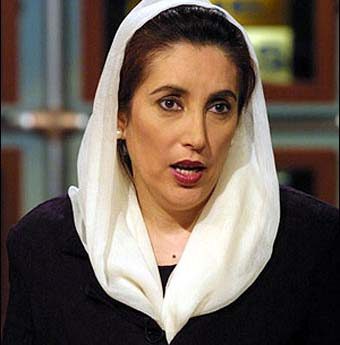 New York, Jan 1 - The UN investigation into the 2007 assassination of Pakistan's former prime minister Benazir Bhutto is to take three months longer than planned.
UN Secretary General Ban Ki-moon informed Pakistan's government that the report on the inquiry would now be finished March 31, a UN spokesman said here Thursday.
The commission carrying out the investigation had asked for more time "because of the substantial amount of information collected by the commission in Pakistan and further follow-up work that remains".
The commission, which was originally to have filed its report Thursday, began its inquiry on July 1, nearly two years after Bhutto's Dec 27, 2007, death during a bomb and gunfire attack. It was carried out during an election rally in Rawalpindi, the garrison town adjacent to Islamabad, as Bhutto was campaigning for president.
Pakistan's government requested the formation of the three-member commission, headed by Chile's UN Ambassador Heraldo Munoz. The team has made several trips to Pakistan and interviewed dozens of people.  (dpa)