Uday Kotak: Retail and Institutional Investors Have Lifted Markets despite Economic Uncertainty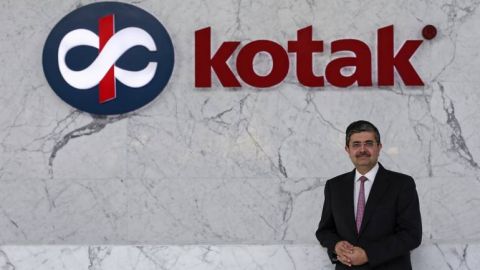 Uday Kotak has expressed his views about recent rally in stock markets worldwide. The quick recovery in markets has surprised many veteran investors and market analysts. Indian Markets have witnessed strength and key indices are above resistance levels which is surprising considering the rise in number of infections due to COVID-19 and economic uncertainty caused by lockdowns.
Many sectors are expected to feel the heat due to lockdowns but markets have seemingly forgotten about these risks. The upcoming quarterly results will give an idea about the impact of COVID-19 lockdowns on profitability and sales of many sectors.
While trying to explain market movement, Uday Kotak said, "First, there has been a significant monetary expansion by central banks worldwide. Second, investors and analysts have already discounted earnings downside for FY21 and are looking at earnings of FY22 and FY23."
Kotak added that retail investors have picked up many stocks available at attractive valuations in Indian market. Kotak advised the government and industry to take a cue from stock market investors and not worry too much about the current fiscal year's slowdown. He said they should instead plan and work towards a medium-term growth strategy.