Turkish police arrest more than 40 Kurds suspected of links to PKK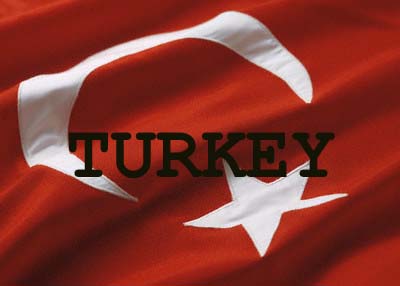 Ankara - Turkish anti-terrorism police on Tuesday targeted members of Turkey's main Kurdish party taking into custody more than 40 people on suspicion of having links with the outlawed Kurdish Workers' Party (PKK), the Anadolu news agency reported. In an operation that had been planned for more than a year, police raided homes and offices in 13 provinces across Turkey in the early hours of Tuesday morning. Those taken into custody included three deputy chairmen of the Democratic Society Party (DTP) and three lawyers for the imprisoned PKK leader Abdullah Ocalan.
Police also raided the broadcasting centre of Gun TV in the south-eastern city of Diyarbakir. Gun TV had recently been handed a 12-day ban for broadcasting in Kurdish.
The raids come as the DTP is fighting closure in the Constitutional Court where prosecutors have alleged that the party has links to the PKK.
"The reason for this operation is political," DTP parliamentarian Emine Ayna told reporters in Ankara later on Tuesday.
Ayna said the raids were revenge for the DTP doing well in local elections held last month where the party won a number of key municipalities in the south-east.
More than 35,000 people have been killed since the PKK started its fight for independence or autonomy for the mainly Kurdish-populated south-east.
The PKK is considered a terrorist organization by the United States and the Europe Union. The DTP refuses to use the term terrorist to describe the separatist group. (dpa)