Tritium signs multi-year contract with BP to supply advanced DC fast chargers for EVs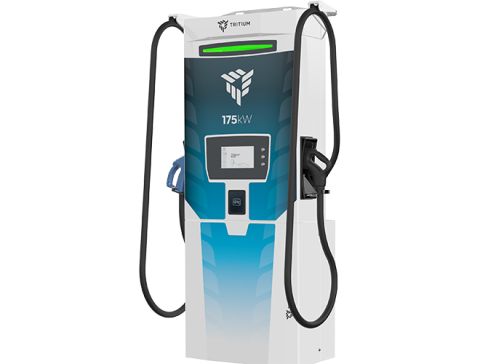 Tritium, a producer of hardware and software for advanced DC fast chargers for electric vehicles, has announced the signing of a multi-year contract with energy giant BP to supply EV chargers and related services worldwide.
Under the terms of the newly signed, Tritium will be responsible for supplying direct current fast chargers (DCFCs) to BP to help it cut its carbon footprint to net zero. According to the EV charger maker's official press release, the company's partnership with the oil giant will start with implementation of just under 1,000 fast chargers on BP's network in Australia, New Zealand and the United Kingdom.
It is worth mention here that BP is the same oil giant that has repeatedly been associated with marine oil spills. In fact, it has been associated with the world's largest marine oil spill in history. However, the oil giant is now trying hard to shift from fossil fuels to electric energy.
Richard Bartlett, Senior Vice President of BP Pulse, said, "I'm delighted that with this new global agreement with Tritium, it will help bp pulse deliver its mission to provide fast, reliable charging for EV drivers and to accelerate the roll-out of the charging infrastructure needed as the world transitions to decarbonise road transport."
Tritium CEO Jane Hunter added that the shift of major companies like BP from fossil fuels to electric energy will support the world's transition to cleaner as well as more reliable transportation. He stressed that he and his team members were really thrilled to work with BP to create greater global access to fast charging in support of their goal to become a net zero company by 2050.
Founded in 2001, NASDAQ-listed Tritium has carved a new niche for its brand by designing and manufacturing proprietary hardware and software for advanced and reliable DC fast chargers for EVs. Capable of working even in harsh conditions, its compact and robust EV chargers are designed in such as way that they look really great. Moreover, they are easy to install, own and use.
Following a last year deal, Tritium finalized a SPAC merger with Decarbonization Plus Acquisition Corporation II in January this year, which allowed it to get listed on the NASDAQ under the $DCFC ticker. Looking ahead, the charger maker aims to produce at least 30,000 EV chargers per year.