Title race reopened after Inter Milan stumble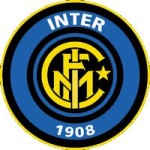 Rome - A spate of ifs and buts Monday flooded the commentaries on a Serie A weekend that saw leaders Inter Milan crash to a 1-0 defeat at Napoli, allowing city rivals AC Milan to keep alive their scudetto dreams with five games left. Milan beat Palermo 3-0 and moved to within seven points of Inter, which triggered the regrets of club president and Italy Prime Minister Silvio Berlusconi.
"Without that goal (scored for Inter) with a hand by Adriano in the derby we'd be right behind Inter," Berlusconi said. "But it's also true that with conditionals you go nowhere in football."
The 2-1 defeat suffered in mid-February is just one of Milan's missed chances in a season they played for the most part with massive deficits, up to 14 points, from Inter.
A good run of six wins and one draw, however, has given the Devils hopes for one of those rallies that the Serie A has witnessed in the past.
In 2000, for instance, Lazio filled a nine-point gap in five games to leapfrog Juventus in the last round of games.
Milan veteran Filippo Inzaghi, who scored 10 goals in the past seven games, noted that the Devils' pace is finally good enough for a title race.
"It's a pity that we had so many injuries this year," Inzaghi said, while Dutchman Clarence Seedorf, another team veteran, said that "we have the duty to believe (in a rally) until the end."
Inter remain the favourites to win a fourth straight title, but, with just two points gained from the past three games, some of their fans are beginning to worry despite the optimism of Jose Mourinho.
"We shouldn't look behind us. We don't care about chasers," the Portuguese coach said. "We should rather do some self criticism and think of securing nine points in the last five games. Practically, we need three wins, and we can get them."
Mourinho's condition - if we win three games - seems to be easy to fulfil given a schedule that pits Inter against Lazio, Chievo, Siena, Cagliari and Atalanta, five teams with little to gain or lose in the remainder of the season.
Things could be harder for Milan as they face tough games with Juventus, who didn't enjoy being leapfrogged in second place, Roma and Fiorentina, both keen on securing berths either in the Champions League or the Europa League, which is to replace the UEFA Cup.
Games with Catania and Udinese should pose little threat for the Devils, although both are away affairs.
As Gianni Mura wrote Monday on la Repubblica, "more than being reopened, the league will be less boring."
And, until the end of May, there will be plenty of room for ifs and buts, both considering past games and looking forward.(dpa)