Is Teen Patti in trouble?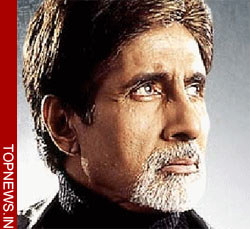 Last week Bollywood's ageing superstar Amitabh Bachchan through his blog lambasted the crew and unit of his in production film Teen Patti while they were shooting in London along with Sir Ben Kingsley. Apparently he was not too happy with the way shooting was conducted and also shocked to see the unprepared unit in the last shooting stint of the film which was underway in London.
He then rightfully vented out his anger on his personal blog a couple of days back and what he said was rightly picked up by the media as he very hardly speaks badly about the projects he shoots for.
Now if sources close to the film are to be believed, then there is some truth in the lashing out shown by the Bachchan. "Apparently, when the film first went on the sets the budget of the film was a mere 12 crores and now after shooting for over a year the film has crossed the budget of 20 crores. This is still only the principal shooting cost. The other costs and overheads are not even considered right now.
The higher the ambition the more careful these filmmakers should be especially when they are dealing with men who stand as examples of sincerity and dedication. Big B is perhaps unhappy with the prospects of his film going over budget as no star would like to be in such a situation where his film is finding it difficult to recover its huge making cost especially in the present times of recession." claim sources. -Sampurn Media