Teams Which Can Still Qualify For IPL 2021 Playoffs
IPL 2021 is full of excitement. The twists and turns in the matches are adding more drama to the tournament. Each team has played ten games, with Chennai Super Kings and Delhi Capitals leading the chart. Both the teams are almost qualified for the playoffs, thanks to their 8 out of 10 wins. They are followed by Royal Challengers Bangalore with 12 points or 6 out of 10 wins. The 4th position is what all the other teams like KKR, MI, PBKS, and RR are fighting for. All of them have 8 points each from 10 games, and hence they cannot afford to lose a single match.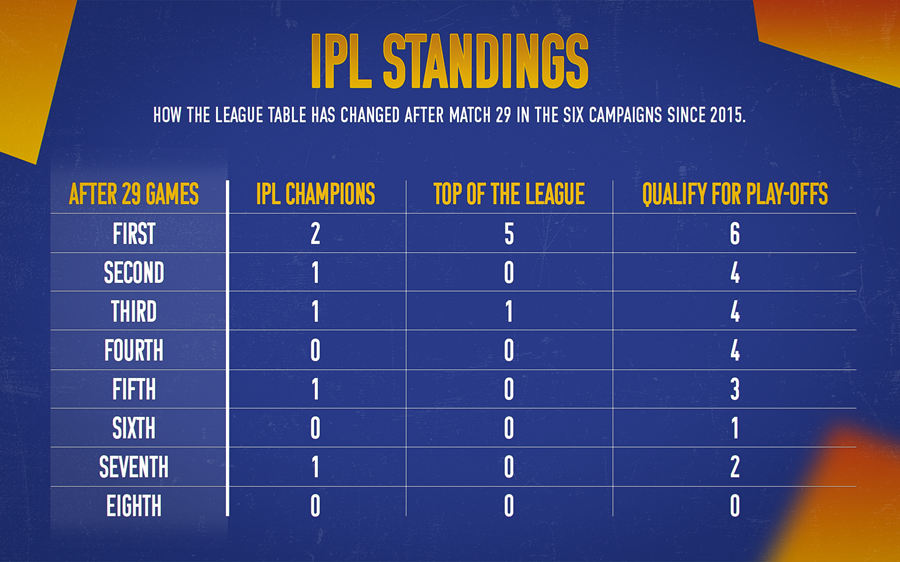 Found on Betway's blog
Chennai Super Kings- After a disastrous performance in IPL 2020, this team leads the charts in 2021. Led by MS Dhoni, the team has already collected 16 points with their 8th victory. CSK's place in the playoffs is almost confirmed now. They are on their way to create a record by qualifying for the playoffs for the 11th time.
Delhi Capitals- Rishabh Pant-led Delhi Capitals is at the second spot, just behind CSK. They have similar points, but DC has a lower net run rate. With a win of 8 out of 11 matches, a playoff spot for the team is almost fixed. Delhi Capitals has secured a comfortable place and is through to the playoffs.
Royal Challengers Bangalore- Virat Kohli's team, has now grabbed the 3rd spot in the IPL points chart with 12 points. Defeating Mumbai Indians by 54 runs, they were able to confirm the spot. They would need to win two out of four matches to enter the playoffs. From the 10 matches they played, they have secured 12 points so far. Winning 2 more matches will be sufficient for them to sail to the playoffs.
Kolkata Knight Riders- Despite losing to CSK, there is a chance that Eoin Morgan's team KKR can qualify for the playoffs. However, the situation has become more challenging. KKR needs to win the next three matches to confirm its position in the semi-finals, given they would be playing against DD, PBKS, SRH, and RR. Also, three other teams are in the same position as KKR, with 8 points. They are currently in the 4th position, but interestingly, 3 more IPL teams are also at the same level with 8 points, just like KKR.
Punjab Kings and Rajasthan Royals- The situation of both these teams are quite similar to KKR. They would need to win 3 out of 4 matches to confirm their spot in the playoffs. To become completely sure about their position, they would need to win all four matches.
Mumbai Indians- Qualification to playoffs for the defending champions is getting tougher with each passing day. To grab a spot in the semi-finals, they should win 4 out of the remaining 4 matches, which is indeed very challenging. They have to face tough opponents like Delhi Capitals, Punjab Kings and others, to reach the playoffs.