Tata Motors to Provide 3.4 Million Truck Drivers
Submitted by Devang Murthy on Thu, 08/04/2011 - 00:17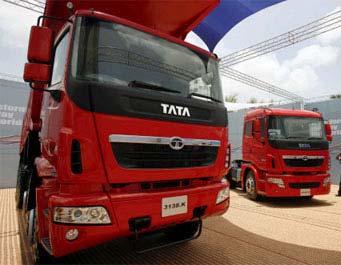 Say it a sale boosting tactic or a genuine step taken towards improving the condition of truck accident rates, Tata Motors is joining hands with quasi-government institutions, NGOs truck distributors and training institutes to train drivers.
According to the data, India is second in the list of world in terms of truck accidents. This is not the only reason to have skilled truck drivers, as from 2014, around 2 million drivers, a year would be needed. Tata Motors have revealed that in next 10 years, they would be ready with 3.4 million drivers, which would restart the sales growth for truck makers, like itself.
GS Uppal, industrial relation CSR Administrative Head, Tata Motors said, "To maintain the growth momentum of the industry we decided to take up this skilling initiative under CSR (corporate social responsibility). It will not only help the society but also the business in general".
Giving details about the project, the Company would open 10 centers in all, charging Rs 4500 for 45 days program; the first one would begin this month, at Jabalpur, and next at Ujjain. And the Company is in talks with the government of other states, like Tamil Nadu, Gujarat, Maharashtra, Haryana and Himachal Pradesh.
The system of providing trainings is quite regular in IT companies, like Microsoft, Sun, Oracle, Cisco, and IBM.