Taiwan celebrates rare diplomatic victory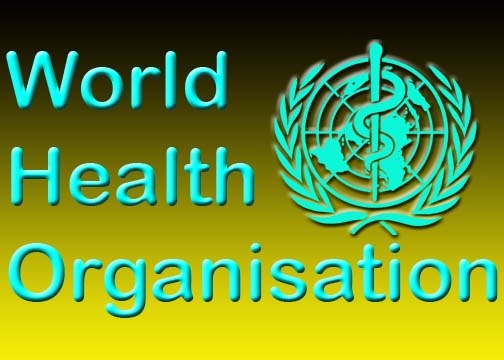 Taipei - Taiwan Wednesday celebrated its first victory in its fight to rejoin international organizations after it was allowed to re-join the World Health Organization (WHO) as an observer. The breakthrough is regarded as the result of improved Taipei-Beijing ties and pressure from the United States, Japan, the European Union and Taiwan's 23 diplomatic allies and may pave the way for Taiwan's return to other international organizations.
WHO Secretary-General Margaret Chan invited Taiwan's health minister Yeh Chin-chuan to attend the 62nd World Health Assembly (WHA), opening in Geneva on May 18.
The WHO move came as the world is fighting a swine-flu outbreak which has the potential to turn into a global pandemic.
Taiwan will attend under the name of Chinese-Taipei, the name China requires Taiwan to use in its international activities.
Taiwan media hailed the approval as "the biggest breakthrough in Taiwan's diplomatic battle in six decades."
Within hours of receiving the invitation, President Ma Ying-jeou called a high-level meeting to discuss Taiwan's participation.
Ma said Taiwan's rejoining WHO is due to Taiwan's perseverance, China's goodwill and support from the international community.
"The international community thinks Taiwan deserves participation because it is not not a political issue, but a human rights issue," Ma said. "The human rights for public hygiene of the 23 million Taiwan people should not be neglected."
Ma hinted that improved Sino-Taiwan ties since he took office last May brought about the changes.
Taiwan's fight to rejoin international organizations dates back to 1949, when the Republic of China's (ROC's) government lost the Chinese Civil War to the Communists and set up its government-in-exile in Taiwan.
The UN expelled the ROC to accept the People's Republic of China in 1971. Subsequently, Taiwan was kicked out of all UN-affiliated organizations, suffering international isolation as most countries cut diplomatic ties with Taipei to recognize Beijing.
Currently only 23 mostly-small nations recognize Taiwan, which in 1993 launched a campaign to re-join international bodies, but had failed so far due to opposition from Beijing.
The campaign to rejoin the WHO has become an annual event in Geneva with Taiwan diplomats lobbying delegates at the WHA while Taiwanese medical workers hold rallies outside the conference venue.
The matter became all the more urgent after the 2003 outbreak of severe acute respiratory syndrome (SARS), which killed 73 people in Taiwan.
During the SARS crisis, the WHO did not pass on information to Taiwan until several days after SARS had broken out on the island, prompting Taipei to protest that WHO was mixing health issues with politics.
Taiwan warned that excluding Taiwan from WHO would create a loophole in WHO's global network to fight epidemics.
While the island is celebrating its rejoining WHO, some scholars warned that it does not mean that Taiwan can quickly rejoin other UN agencies.
"China's problems are complicated and Chinese [including Taiwan's ethnic Chinese] are complicated. Issues related to China and Chinese are complicated issues and take a long time to solve," Peng Huai-chen, associate professor at Tunghai University, told the German Press Agency dpa.
Professor Huang Chieh-cheng, a China expert from Tamkang University, said that some Chinese scholars have stated that the WHO model cannot be copied for other international organizations because Beijing moves on a case-by-case basis.
"This means the two sides should slowly build up mutual trust and improve ties. If Taiwan does not seek independence or create obstacles, China should allow Taiwan to join some other international organizations," he told Broadcasting Corp of China.(dpa)