Supreme Court declines plea for CBI inquiry into alleged nun''s rape case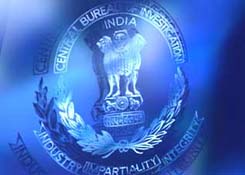 New Delhi, Oct 22 : The Supreme Court on Wednesday declined to hand over to Central Bureau of Investigation (CBI) inquiry into the alleged rape of a nun in Orissa''s Kandhamal District by some Bajrang Dal activists.
A Bench headed by Chief Justice K G Balakrishnan said that at this stage we do not think that handing over the investigation into the case from the state police to the CBI is in the interest of the victim and in the interest of justice. We think that the victim will cooperate with the state police.
The Bench noted that the victim has left the area and was refusing to participate in the Test Identification Parade (TIP), though nine persons have been arrested in connection with the alleged rape.
Earlier, the Orissa Government in an affidavit to the Supreme Court has opposed a plea for a probe by the CBI into the case.
The State government filed the affidavit in response to a plea by Cuttack Archbishop Raphel Cheenath.
In its affidavit submitted to a bench of Chief Justice K G Balakrishnan, the Orissa Government stated details of the ongoing probe into the nun''s rape on August 25 and said: "As regards petitioners'''' demands for a CBI probe into the assault and rape of the nun, it is respectfully submitted that the Crime Branch, which is probing the case, has made substantial progress."
The affidavit further said the eight accused persons have been arrested on the basis of available evidence and that the Chief Minister of Orissa has categorically condemned the heinous crime and has appealed to the victim to cooperate in further investigation.
The Orissa government also opposed the demand for Rs. 30 million as compensation to rebuild the churches demolished in the sectarian violence in Kandhamal between December 2007 and January 2008.
The region has been witnessing communal violence since August 23, when Vishwa Hindu Parishad (VHP) leader Swami Laxmananda Saraswati and four of his aides were shot dead by unidentified gunmen at his Jalespata Ashram. (ANI)