Sudarshan Sukhani: SELL SBI Life, Tata Chemical, IGL and BUY Adani Ports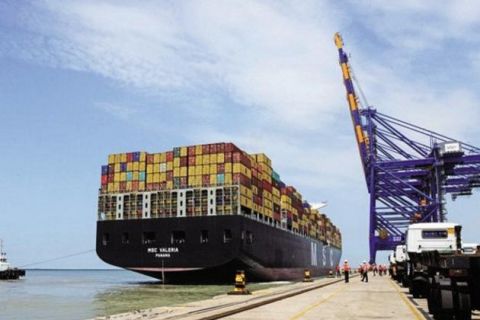 Technical analyst Sudarshan Sukhani has suggested one BUY Call and three SELL calls for today's session, suggesting a bearish outlook for Indian markets. Indian markets have seen a strong rally in the recent weeks and market players are looking forward to a correction. We can expect Indian markets to open slightly weak today.
Sukhani has suggested BUY Call for Adani Ports as the stock is looking strong on the technical charts. Traders can BUY Adani Ports with a stop loss of Rs 330, target at Rs 340.
Sukhani has three stocks on his SELLING list for the trading session. Traders can SELL IGL with a stop loss of Rs 395, target at Rs 383. SBI Life is looking weak on the charts. Traders can initiate a SELL trade in SBI Life with a stop loss of Rs 860, target at Rs 809. Sukhani has suggested SELL trade for Tata Chemicals with a stop loss of Rs 305, target at Rs 280.
All trades should be carried out with strict Stop Loss. In case the trade doesn't happen as per expectations, it is good to exit the trade if the call is in profit. TopNews will review performance of trading calls by the end of the trading session.