Struggling market of Las Vegas gets a sigh of relief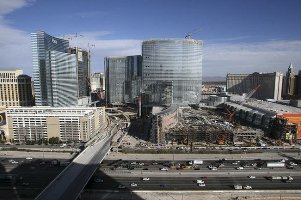 Now the struggling development market of Las Vegas can relax since co-developers MGM Mirage and Dubai World have buried the hatchet over the massive CityCenter mixed-use project there.
It seems now that the $8.5 billion development might be on its way to completion as the developers have nodded their heads in yes for a deal with lenders for the financing of the remainder of construction.
Following the events, when MGM Mirage ran into financial difficulties-both in terms of funding the CityCenter project, as well its overall company balance sheet, a lawsuit was filed against it by Dubai World, the real estate investment arm of the Dubai government in April.
The remaining $1.8 billion needed to finish developing CityCenter would be funded by lenders under the new agreement. The 4,000-room Aria hotel and casino, 500,000 square feet of retail and some 2,700 condos would be featured in the mixed-use project on the Strip.
Now that everything between the developers is fine and financing is in place too, CityCentre is being expected to open in stages between this October and December.
It should be noted that although the market in which the development finds itself at that time will be quite different from when ground broke in 2005.