Stolen salami leads to killer's arrest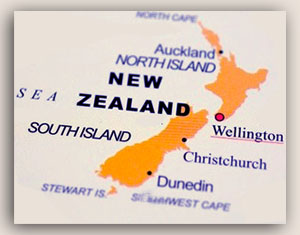 Wellington, Dec 17 - Stealing a roll of salami led to the arrest of a New Zealand man eight years after he raped and killed a 23-year-old woman, a newspaper reported Thursday.
Joseph Martin Reekers, 52, pleaded guilty in the Auckland High Court Wednesday to murdering hairdresser Marie Jamieson, whose naked body was found nine days after she disappeared in February 2001.
Reekers was arrested in April last year after being caught stealing salami worth 8.20 New Zealand dollars ($6) from a suburban supermarket.
His conviction for shoplifting enabled police to use the Criminal Investigations (Bodily Samples) Act to order a sample of his DNA to be taken, the New Zealand Herald reported.
Routine tests on unsolved serious crimes found that it matched samples of DNA found on the murdered woman's body and clothing.
Reekers will be sentenced next year. He faces a mandatory life sentence for murder, which in most cases means a minimum 10 years in prison. But judges can impose a minimum non-parole period of 17 years for the most serious cases.  (dpa)