Stock Market Outlook for Diwali and Next Year by Romesh Tiwari, CapitalAim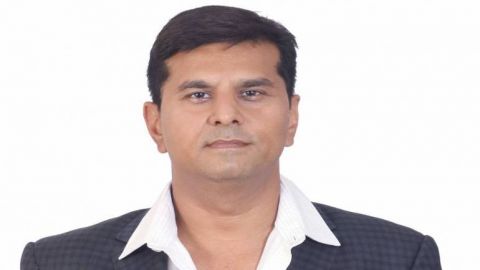 The great Indian festival of Diwali is here, and all eyes of government agencies, economists and stock market experts are on the retail customer's marketing activities as the first sign of revival of domestic demand are expected to be hidden there. Assembly Election results from Maharashtra and Haryana are not far from expectations and so the market may not react much on that. As the result season has started so the market may wait for any significant change in the overall outlook and so is expected to trade within a broad range of 11,000 to 11,700 for the coming days.
The impact of results will be seen on individual stocks and as a sector, Auto, Realty and big Private Banks are expected to perform better than the rest of the market as they are likely to see recovery in sales from this quarter.
For the start of Samvat 2076 the stock market scene is more uncertain than it was in the last few years. The interconnectedness of factors affecting world economies has enormously increased the complexities in the markets but that is not all bad for investors. I expect the market to be a lot more volatile in Samvat 2076 and that will filter out weaker and fragile businesses from the market. The state of the economy of a country was never as important to national politics across the world as it is becoming today. US-China trade war may give rise to more conflicts and friction between economic powers of the world. In the domestic front also, we may see the turbulence to increase in the coming quarters before the normalcy returns. The good thing is that these are the times when active and intelligent investors can make a fortune by identifying and investing in the quality stocks that get beaten down due to overall uncertainty. Remember, Mr. Warren Buffet made more than $10 billion on his investments during the financial crisis of 2009-09 when most of the investors were going busted. So, for Investors it maybe once in a lifetime kind of opportunity, provided they upgrade their skills and make learned decisions with the help of experts.
The point I want to highlight is that the market may get a lot more volatile before any substantial up move. Nifty may go below 10,000 during the year if the results in this quarter does not show substantial improvement over the last quarters and that will set the path of recovery to new highs, probably 13,000 in next Diwali. A year is a long time to allow new solutions and possibilities to come up and so we may see a better and productive market by the end of this year, just like this festival of Diwali which brings the countless rays of lights and prosperity on a dark night.