Stephen Elop finds its new role as a CEO in Nokia Corp.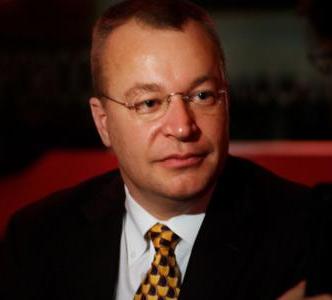 Nokia Corp., the world's largest phone maker company has appointed Stephen Elop as its first non-Finnish CEO to replace Olli-Pekka Kallasvuo on Friday.
Nokia's Chairman Jorma Ollila said in a statement that this is the correct decision made on the correct time by the company for the benefit of the company. He also believes that Elop has expertise in this field and also have enough leadership qualities to carry out the real potential of Nokia.
A report was published in Wall street journal in July that Nokia is looking for its new CEO. But soon after the announcement, there is a flame in the market that Nokia is going to change its top level management.
Stephen Elop, 46 yrs old, is a Canadian citizen and was working with Microsoft's Business Division.
Nokia spokeswoman Arja Suominen said that Elop is the right candidate for the position of Nokia's CEO because he had immense knowledge of software industry with his past experience of working with top most companies like Juniper Networks Inc. (JNPR), Adobe Systems Inc. (ADBE) and Macromedia Inc (MACR).
However, some of the analyst believes that Elop might fail to bring back the dignity of Nokia in the section of smartphones.
Recently Nokia has faced profit warnings because lots of its high end market share is captured by its competitors like Apple Inc. (AAPL) with its iPhone, Blackberry-maker Research in Motion Ltd. (RIMM) and devices based on Google Inc's (GOOG) Android platform.
Nokia has tasted failure in U. S. market, after a struggle of one long year the company fails to grip the customers with its charm and even not succeeded with the major carriers like AT&T (T) and Verizon Wireless.
Gartner research vice president Carolina Milanesi, said that this change shows that company is quite serious with capturing US market because Elop has experience of heading U. S. technology companies, but she also added that more than a visionary, Elop will come out better in operations.
She also said that Microsoft and Nokia shares same pace of slow growth and Elop's have strength in personal computers instead of mobile phones but let's hope that Nokia's decision proves to be better for its image because still at one point computers and mobiles markets unite.
After the announcement, Elop mentioned that, he is quite happy with his new role and is extremely excited to become a member of Nokia's team. He also said that together we will make innovative products keeping in mind market trends and the needs of consumers.
Further when Elop was asked about his future plans, he said that it is too early to comment on it.
According to research firm Gartner, Nokia still holds its fist position as the largest mobile phone maker by units, with a global market share of around 34%, although it is slow to launch its new high end devices and compete with its rivals like the iPhone and new Android-based phones like Samsung Electronics Co. Ltd.'s (005930. SE) Galaxy S and HTC Corp.'s (2498. TW) Evo 4G.
Moreover, it is expected that at next week's Nokia's world showcase in London, Nokia will launch its first flagship phone based on the upgraded Symbian 3 platform, the N8. With this launch, Nokia has lots of hopes to win back its dignity.