Standard Chartered hid 250 billion in transactions linked to Iran, US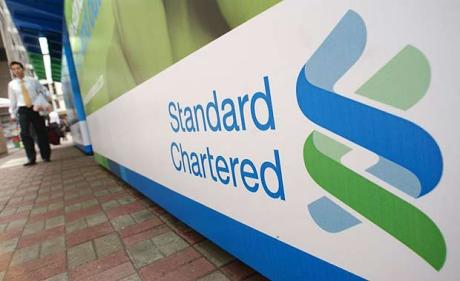 Authorities in the US have said that they have found that Standard Chartered Plc had hidden $250 billion in transactions that were linked to the Islamic Republic of Iran.
The New York State Department of Financial Services (DFS) described the bank as a "rogue institution" and warned that its state banking licence might be reduced. The DFC found that the UK based bank, colluded with the Iranian authorities and hid 60,000 secret transactions from law-enforcement officials.
It was found that Standard Chartered hid the transactions and generated hundreds of millions of dollars in fees over a period of about ten years. The regulator said that the bank exposed the U. S. banking system to terrorists, drug traffickers and corrupt states.
If the regulator withdraws its licenses, the bank could lose access to the important US banking sector. The US regulator said that the response from UK officials to the concerns from the American officials shows contempt for U. S. banking regulations.
Standard Chartered said the bank "does not believe the order issued by the DFS presents a full and accurate picture of the facts."