Square unveils slimmer credit card reader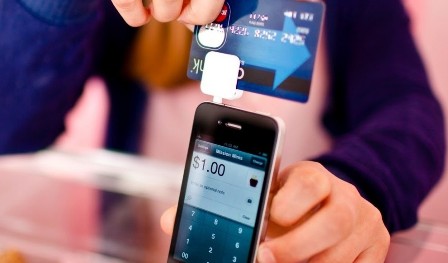 Payments firm Square on Monday introduced the world to its new credit card reader that boasts a 45 per cent thinner profile than its predecessor.
The new, slimmer Square Reader, which allows users to accept credit card payments on most iOS-based devices, has been developed by a team of engineers led by former Apple employee Jesse Dorogusker.
Dorogusker, who served Apple for eight years, is now serving Square as a vice president. At Cupertino-based tech giant Apple, Dorogusker worked on various accessory hardware projects, including Lightning connector. He is also credited as an inventor for several Apple patents, including a 'smart dock' and 'smart bike'.
Despite its slimmer profile, the new Square Reader gives a more premium feel. It is more efficient in swiping credit cards. The engineers had to make adjustments with the swipe to give it a more robust and reliable feel.
The device features a relocated credit card slot at the center, flat front and rear faces plus a two card insertion guide lips for multiple directional swiping.
Its custom read head has been mounted on an attuned spring that exercises more force on the card that allows additional resistance and a better swipe. The original unit's button cell battery has been done away with.
Square offers the Reader as a free accessory. Customers first buy the device from the company's official website or an authorized dealer, and the company then refunds the cost to their registered bank accounts.