Snowfall damages crops in Dharamshala
Dharamshala, Feb 14: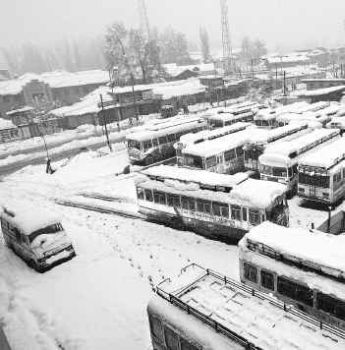 As most of North India continues to reel under a severe cold wave, snowfall in Dharamshala has adversely affected the crops.
Farmers have claimed that almost 70 per cent of their produce has been destroyed and many crops have been nipped in the bud particularly of mango and litchi fruit crops.
The farmers lamented the government's apathy towards their plight.
"Most of the crops have been damaged, while the oranges have managed to survive the cold. The government is not doing anything," said Brij Lal, a fruit merchant.
"The banana and mango plants have been completely destroyed. This happens every year. It is around December, January and February that the seeds start to germinate and fog like conditions also develops around this time. We should do away with their farms completely, if this is happen every year," said Dhruv Pathania, an orchard owner.
This is for the second consecutive year that the crops have been damaged in the area hurting the horticulture business with many orchard owners dependent upon it for a living. (ANI)