Sharif offers to bring home Musharraf's ailing mother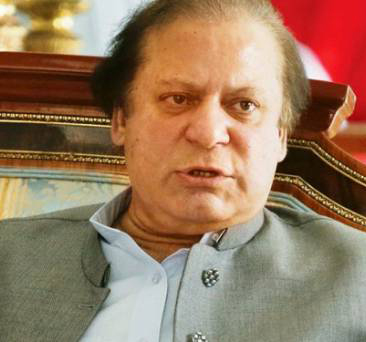 Islamabad, Dec 27  : The Pakistani government Friday offered to send a special plane or air ambulance to bring former president Pervez Musharraf's mother to Pakistan from Dubai.
"The prime minister of Pakistan, on sympathetic grounds, is ready to send a special plane or an air ambulance to bring his mother back home so as to continue her medical treatment in Pakistan and she could be with her son," the Associated Press of Pakistan (APP) quoted Prime Minister Nawaz Sharif's spokesperson Pervaiz Rasheed as saying.
He said the government would provide all facilities for the treatment of Musharraf's mother.
The spokesperson, however, added that the independent judiciary would decide about Musharraf's fate.
The Sindh High Court Dec 23 disposed an application seeking removal of Musharraf's name from the exit control list and advised Musharraf's counsel A. Q. Halepota to approach the government if he desired permission to meet his 95-year-old ailing mother in Dubai.
The court said it cannot remove Musharraf's name from a list of people barred from leaving the country.
Musharraf's advocate last month had sought a review of the court's earlier order restraining the former president from leaving the country without permission of the trial courts.
A former army chief, Musharraf seized power in a bloodless coup when he dismissed the government of then prime minister Nawaz Sharif in 1999. He was president from 2001 to 2008, when he stepped down and went on to live in London in self-exile.
He returned to Islamabad in March this year to take part in parliamentary elections. However, a court disqualified him from contesting the polls.
Musharraf has been granted bail in four major cases, including one related to the assassination of former prime minister Benazir Bhutto.
He is now facing trial for high treason -- for imposing emergency rule in 2007.(IANS)