Sensex rallies over 325 points, Nifty reclaims 8,350 level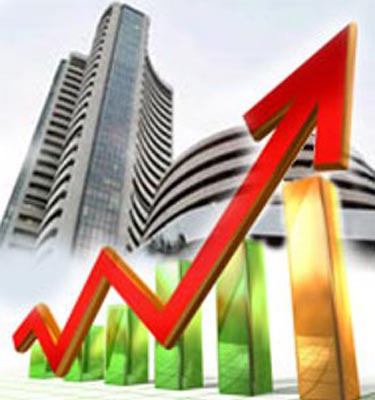 Mumbai - The benchmark BSE Sensex rallied over 325 points and Nifty reclaimed the 8,350 level in morning trade on across the board buying, led by banking, oil, metal and auto stocks.
Positive economic data amid hopes of more reforms fueled the buying by funds and retail investors, brokers said.
Stocks from midcap and smallcap companies also joined the rally along with key private financials like HDFC bank, ICICI and Axis Banks.
The Sensex resumed higher at 27,521.28 and surged to 27,832.60 points at 1100 hrs, a gain of 325.06 points or 1.18 percent over the previous close.
The 50-issue Nifty of NSE crossed the 8,300 level by rising over 95 points in morning trade.
The Nifty was trading at 8,379.15 points at 1100 hrs, a gain of 95.15 points or 1.15 percent over last close.
An HSBC survey said that India's manufacturing sector grew at its fastest pace in two years in December on strong orders flows from domestic buyers as well from abroad.
Also, Foreign portfolio investors (FPIs) bought shares worth a Rs 18.20 crore yesterday, as per provisional data available with stock exchanges.
Major gainers were, HDFC (2.52 percent), Axis Bank (2.26 percent), ICICI Bank (2.07 percent), Tata Motors (2.01 percent), BHEL (1.70 percent) and ONGC (1.67 percent).
Asian stocks trading higher amid thin volumes following the New Year's Day holiday.
Key benchmark indices in Singapore, Hong Kong, Indonesia and South Korea were up by 0.01pct to 0.72 pct.
Stock markets in China, Japan and Taiwan are closed today for holiday. PTI