Second Quarter GDP Numbers Could Have Short Term Impact on Indian Stocks: TradingBells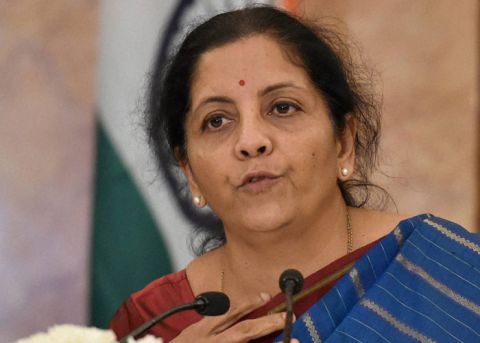 Indian economy has been going through tough times. While the exports have remained strong in the recent quarters, domestic consumption has taken a hit. Indian government has taken few steps to helps many sectors including automobiles, real estate and banking but the overall GDP could see pressure. This can have a short term impact on Indian stock markets. A viewpoint on GDP numbers by Mr. Amit Gupta, Co-Founder and CEO TradingBells follows.....
India's second-quarter GDP numbers are due on Friday and it is expected to remain subdued where some sources say that it could be around 4% which is near a decade low. The market has already factored in subdued GDP figure and it is betting on more rate cuts as well as more stimulus measures for the economy by the government.
Indian equity market's headline indices Nifty, Sensex and Banknifty all three are at an all-time high despite all worries related to growth. Current bullish momentum is driven by global cues as trade war tension between the US and China is easing off and global liquidity is chasing emerging markets. Other than the global cues market is running on hope for more stimulus packages for the economy. The market is a forward-looking animal where most of the negative news about the economy is factored in.
Technically, Nifty is likely to head towards 12500 levels where 12350 would be intermediate resistance level while the downside is protected at 12000-11950 zone. Buy on dip trend with one step backward and two steps forward is likely to continue till Nifty trades above 11900 level.