Second day of 2G bidding begins with Bihar circle on target
Submitted by Mitra Pathak on Wed, 11/14/2012 - 21:13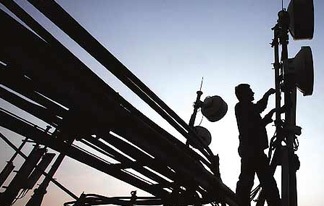 The second of bidding in the ongoing bidding process of the 2G spectrum has begun with companies eyeing the Bihar telecom circle.
Department of Telecommunications officials said that the eight round of the auction process stared on at 9 am. The government is auctioning eight blocks of spectrum having 1.25 megahertz airwaves frequencies in each circle in the country.
The first round of bidding could conclude early today if participating companies do not opt for extension of bid rounds for the telecom circles. Bharti Airtel, Vodafone, Telenor's Telewings, Videocon and Idea Cellular had applied for being a part of the auction process.
Experts say that the response from telecom companies was weak during the first day of bidding due to high base price of Rs 14,000 crore for 5 megahertz airwaves frequency for pan-India spectrum. The government did not receive any bids for spectrum in Delhi, Mumbai, Karantaka and Rajasthan.
A total of seven rounds of bidding were held on Monday and the government received bids for only for 98 out of 176 blocks of spectrum. The total value for 98 blocks stood at Rs 9,224.75 crore on the day. Companies, whose licenses were cancelled by the Supreme Court, had to bid for minimum of four blocks while existing players could bid for maximum of two blocks.