SBI will offer Reverse Mortgage from 12 October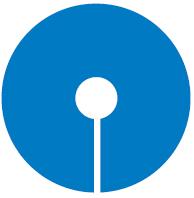 The State Bank of India (SBI) will start offering reverse mortgage products for senior citizen on October 12, 2007. Joint loans will be given if the spouse is alive and is over 58 years of age.
The loan will be offered by all branches of SBI from October 12, 2007. The loan will be offered at an interest rate of 10.75% pa and is subject to change at the end of every five years along with revaluation of security. Every five years, bank may even re-adjust the loan installments, if it is needed, depending on market conditions and loan status.
The Chief General Manager for Personal Banking (SBI), Mr. Sangeet Shukla told that there is no upper limit of amount of loan. Also, the maximum period for availing this benefit is 15 years.
Under this loan, borrowers can be avail payment against the security of their houses on monthly or quarter installments or either he/she can go for as a lump sum payment at the beginning.
During their lifetime, the borrower does not have to pay the loan and will continue to stay in their house. Thereafter, either the legal heirs can repay the loan and redeem the property but if this option is not exercised, bank will sell the property and liquidate the loan. Surplus, if any, will be passed on to the legal heirs.
DHFL and Punjab National Bank are the other competitors along with the SBI. Reverse mortgage is very popular product in many countries. The scheme offers old persons with less income to offer their house as mortgage security. The old person will get a loan from the bank and the bank will keep on paying them for a fixed period. After the time of loan is over, the bank may either, acquire the property and give the remainder to the customer' heirs or they can pay back and keep the property. The scheme is very good for some people looking for additional money to support their needs at old age.