SBI sanctions Rs 10000 crore loan to Vodafone
Submitted by Sumeet Kak on Sun, 04/19/2009 - 13:14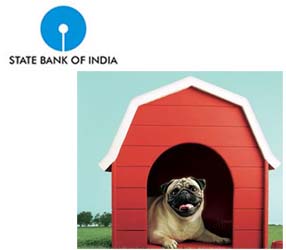 State Bank of India, the country's top lender, has agreed to lend Rs 10,000 crore to Vodafone-Essar, the Indian arm of UK-based telecom firm Vodafone Group to finance the company's entry into 3G (third generation) telecom services and expansion of its operations.
According to sources, the five-year loan carries an interest rate of 13.25 per cent for the first two years; thereafter, it will be re-adjusted on the basis of the average prime lending rate.
The company intends to use the funds for network rollout, broadband operations, and to pre-pay part of its previous debt.
Vodafone, which has a pan-india licence, already has Rs 10,040 crore of debt on its books as on March 2008, and the fresh borrowing would take its combined loan exposure to around Rs 20,040 crore.
Vodafone Essar, the second largest mobile player in the country, added 2.85 million users in March, more than 2.81 million new subscribers added by leader Bharti Airtel.