Samsung under investigation in SK over Apple's complaint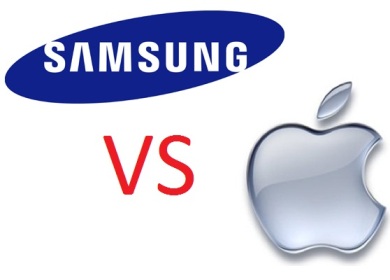 South Korean electronics giant, Samsung is facing investigations in its home country over an anti-trust complaint filed by its arch rival Apple.
Apple has accused Samsung of abusing its dominant position in wireless technology in the country and investigators are now probing the matter, according to the Korea Fair Trade Commission (FTC) is now conducting investigations into the matter. The investigators will determine if Samsung is abusing its dominance in wireless technology patents.
The two companies are locked in a prolonged legal battle with other spanning various countries over accusations and counter accusations of copying and infringing upon intellectual property rights. They have challenged each other in legal systems of more than 10 countries and are aiming to expand positions in the fast growing mobile market.
The American giant accuses Samsung of copying its phone smartphone and iPad tablet computer to create its Galaxy series of smartphones and tablets. Samsung's Galaxy devices are seen as among the biggest challengers to Apple's mobile products. Samsung is already facing restrictions on launch in the Australian market and its troubles seem to be increasing in European markets as well.
The Seoul based company, on its part, has counter sued Apple for infringing upon its patent rights in its products. Samsung devices are based on Apple's rival, Google's Android system and some believe that Apple legal battle against Samsung and other manufacturers is actually targeted against Android itself.