Samsung set to woo gamers with newly-launched ultra-sharp curved monitor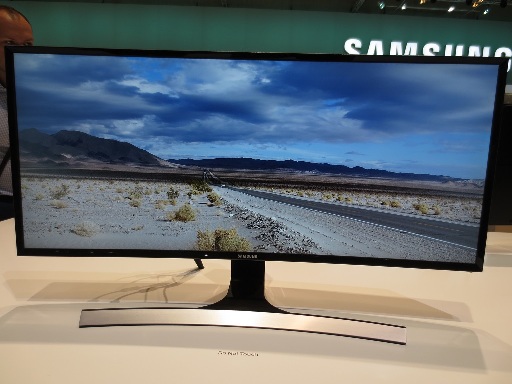 Washington, Jan 06 : Samsung has reportedly released a 34-inch ultra-sharp curved monitor which is being dubbed the "best that has emerged yet," a report said.
With a tack sharp resolution of 3440 x 1440 and a 3000R curvature, the SE790C Curved Monitor has deep, vivid colors and pretty fantastic viewing angles, reported The Verge.
The monitor is primarily aimed at gamers as it comes with a Game Boost feature that adjusts color and contrast depending on the scene. It also has built-in speakers.
However, customers will have to pay a hefty price for Samsung's new flagship which is launching today.
The monitor is priced at 1,199.99 dollars and will be available on retail stores soon.
Samsung also unveiled a range of portable SSDs at the launch that go up to 1TB in capacity. They are pretty tiny and can be tossed into the bag. While the 250 GB SSD is priced at 179.99 dollars, 500GB costs 299.99 dollars and the 1TB SSD comes at 599.99 dollars. (ANI)