Sales in "Marks & Spencer" rise in the first quarter of this year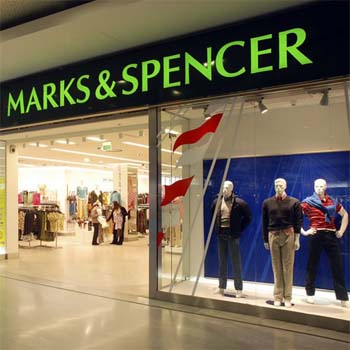 The shares of the firm Marks & Spencer are still under pressure despite the fact that the retailer firm has posted its third quarterly rise in sales in a row.
The sales of the firm raised by 4.4% over last 13 weeks up to 3rd July, which helped the new chief executive of M&S, Marc Bolland to get off to a solid start.
The new chief executive has said that they have continued to raise the market share across all parts of their business.
Meanwhile the investors are concerned when the M&S has said that the future trading could be affected by a dent customer confidence.
The like-for-like sales in the stores of UK rose by 3.6% in a year which was boosted by strong performance in the clothing industry.
Sales in the food unit rose by 2.9% but the international sales rose by just 0.9%.
The company has blamed difficult trading and the adverse effect of currency conversions for the small rise in its international sales. But the firm M&S has warned that the sales and trading in the future could be more challenging.